Puppies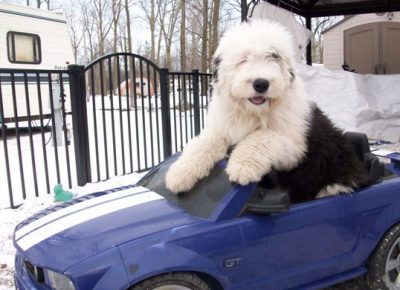 If you are considering adding an Old English Sheepdog to your family, we encourage you to read OESCA's Breed Pamphlet and the article "Buying and Owning an Old English Sheepdog". Doing some homework up front will give you a better idea whether the Old English Sheepdog is the right breed for you and will help you find a responsible, ethical breeder.
The directory on the right has a link to our breeder referral.
Even if you do not get a puppy through one of our breeders listed through our breeder referral, the OESCA Health & Research Committee has established a guideline of necessary health tests that an OES Sire and Dam should have completed prior to breeding. This guideline is listed HERE. We encourage you to inquire about these tests before purchasing a puppy.