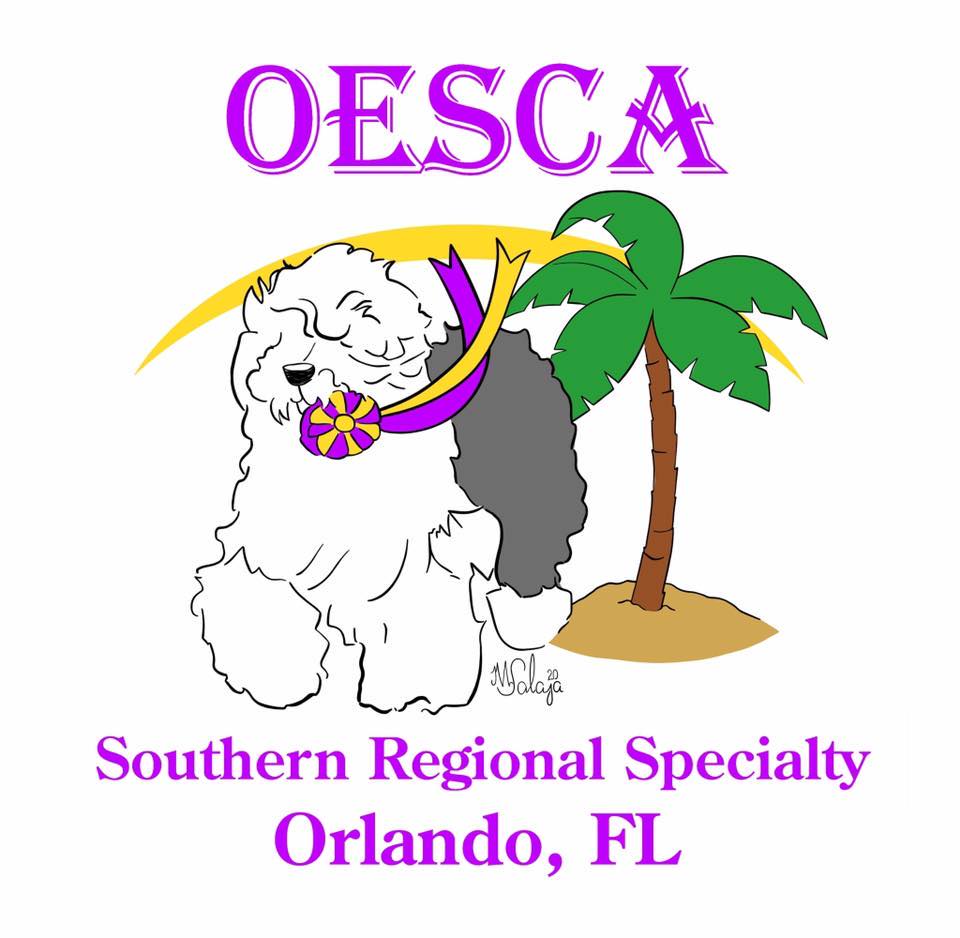 OESCA Southern Region Specialty
2020 OESCA Southern Region Specialty - Orlando.
Event is taking place on Thursday, December 10, 2020, during the week of the AKC National Championship presented by Royal Canin. It will be a concurrent Specialty, which is separate from the all breed show for the Central Florida Kennel Club, on the same day and the same location, thus tow shows in one day. We are looking forward to a fun and festive event and hope to see many of the OES family proudly represented in December.
Visit the show organizer's Facebook page HERE for additional information. Also, logo wear is available as a fundraiser HERE.