Casino Night Party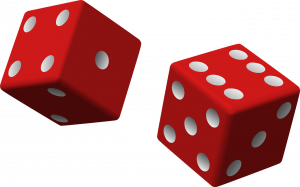 Casino Night Party !!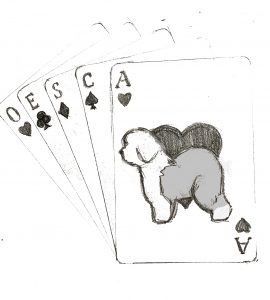 What happens at the Casino Party, Stays at the Casino Party!
ENJOY A NIGHT AT THE OESCA CASINO
THURSDAY NIGHT, OCTOBER 5 6-9 PM
ROBERTS CENTRE BALLROOM B
$50 ticket includes $500 Casino Cash and Taco / Nacho Buffet. Cash Bar.
Reservation form and payment should be mailed to Marilyn Vogt 2034 Carmont Ave. NW Massillon, OH 44647.
Checks payable to "OESCA National Specialty" or PayPal to chsheepdogs@yahoo.com.
Deadline is September 15, 2023.
Reservation Form in Word: 2023 CASINO NIGHT PARTY Reservation Form
Reservation Form in Fillable PDF: 2023 CASINO NIGHT PARTY Reservation Form
"So, what is this Casino Party all about?" you may ask.
Casino games such as BlackJack, Roulette, Poker, Craps, Let It Ride, Slot Machines will be available for playing. With your dinner reservation, you will receive $500 in Casino Cash (like Monopoly money) to play with. Find a game you want to play, trade in your Casino Cash for chips, and place your bet! Playing the games is super-fun so enjoy!
We will also supply you with raffle tickets to enter drawings to try and win our great prize offerings! (Due to Ohio gaming regulations, chips cannot be traded for raffle tickets, so we will supply you with 20 raffle tickets upon entry, so you don't have to worry about what happens if you lose all your chips!) Want more chances to win our great prizes? Make a donation to OESCA and we will give you more raffle tickets with this donation structure: $25 - 20 tickets (best value), $10 - 5 tickets , $3 - 1 ticket.
If you don't know how to play, the dealers will show you. No pressure! It's a great time to learn a new casino game since it's all "fun" money!
At the end of the night, all raffle tickets can be used in drawings for special prizes. Stay tuned for pictures of prizes!
All Casino Night Partiers will receive a SPECIAL Casino Goodie Bag!