Banquet Reservations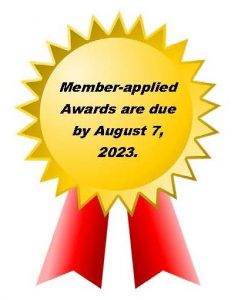 OESCA Awards Banquet
Friday, October 6, 2023 at 6:30pm for Cocktails, 7pm for Dinner
Ballroom B of the Roberts Centre
Reservation forms and payment should be sent to Marilyn Vogt 2034 Carmont Ave. NW  Massillon, OH 44647.   Checks payable to "OESCA National Specialty" or PayPal to chsheepdogs@yahoo.com.
Deadline is September 15, 2023
  Banquet Reservation Form in Word: 2023 Banquet Reservation Form
Banquet Reservation Form in Fillable PDF: 2023 Banquet Reservation Form
Entrée Choices: Eggplant Rollatini $44, Chicken Asiago $46, Pork Tenderloin $48            
All dinners will be served with Red Skin Mashed Potatoes, Baby Carrots with Smoked Honey and Walnuts, Garden Salad with Ranch and Italian Dressing, Rolls & Butter, Freshly Brewed Coffee, Decaffeinated Coffee, Herbal Tea, Iced Tea, Water, and Bread Pudding for Dessert.
A fun Grab Bag game will be played also!  Bring a gift wrapped or in a bag and give to Cathy Drummonds by Wednesday October 4th!